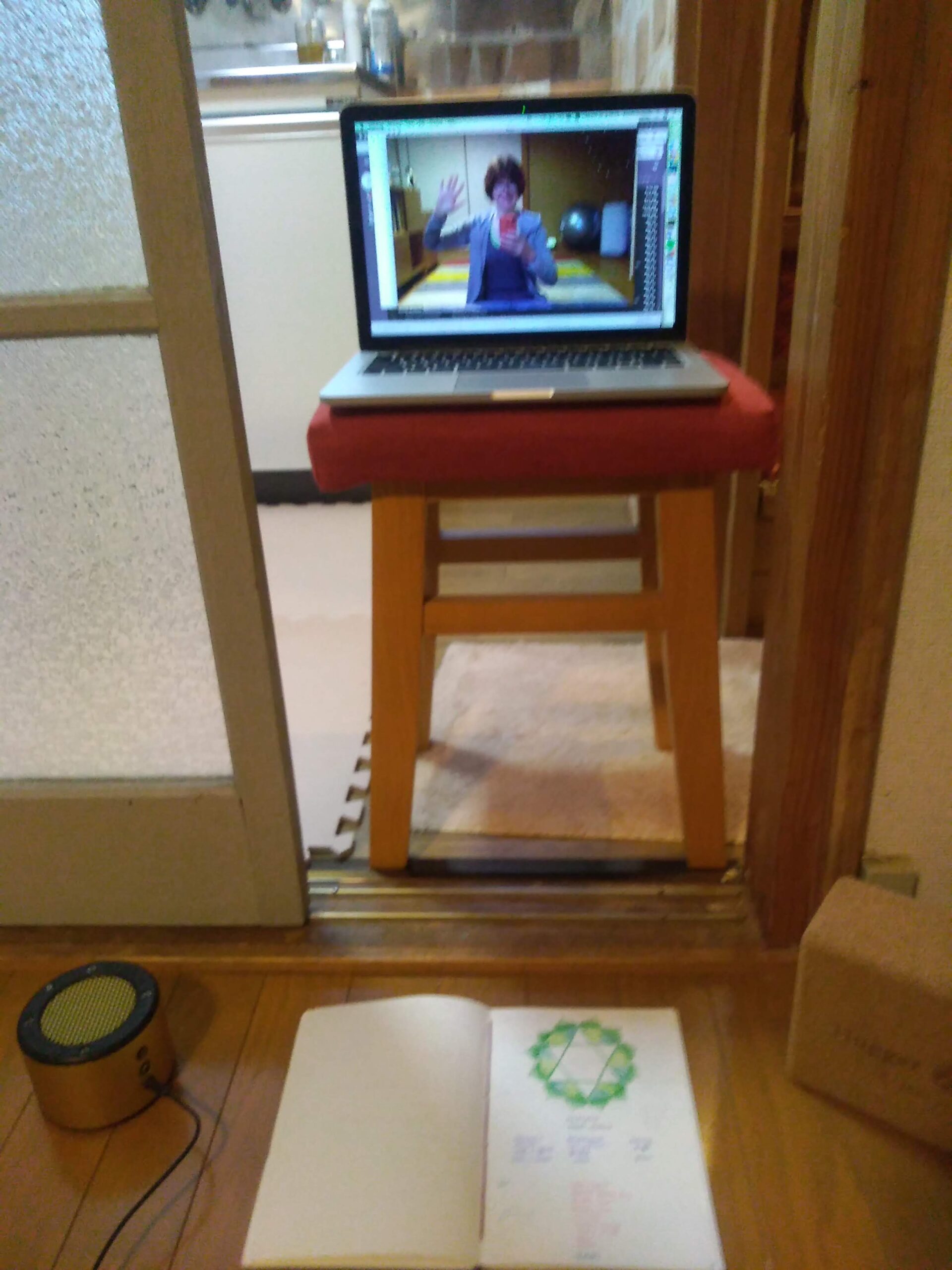 I have enjoyed teaching yoga daily locally since the typhoon, and I didn't want my self-quarantine to stop me from moving and sharing with others. I had no idea that it would bring together so many people. This morning it was me and 14 others!
The "usual suspects" of our daily classes log in from Matsugorotei and their living rooms, but also many people who have visited the yoga class once or twice are joining, too, and inviting friends as well. There have been at least a dozen yoga lovers connecting from California, Pennsylvania, Texas, Oregon, New Zealand, France, & Ireland. That's way more than the physical classroom can hold at once.
It is gratifying to know that I can lead a class for people who are struggling with isolation right now. Yoga's got all kinds of benefits, from physical fitness to mental health, and one of my favorite mood boosters is greeting everyone each morning.
I'd planned to stop when I reached the end of my self-quarantine on April 5th, but I will continue the class (possibly from home or maybe back at Matsugorotei; that is still TBD). I like the group we are creating together. After the pandemic crisis is over, whenever that might be, then we'll see what happens.