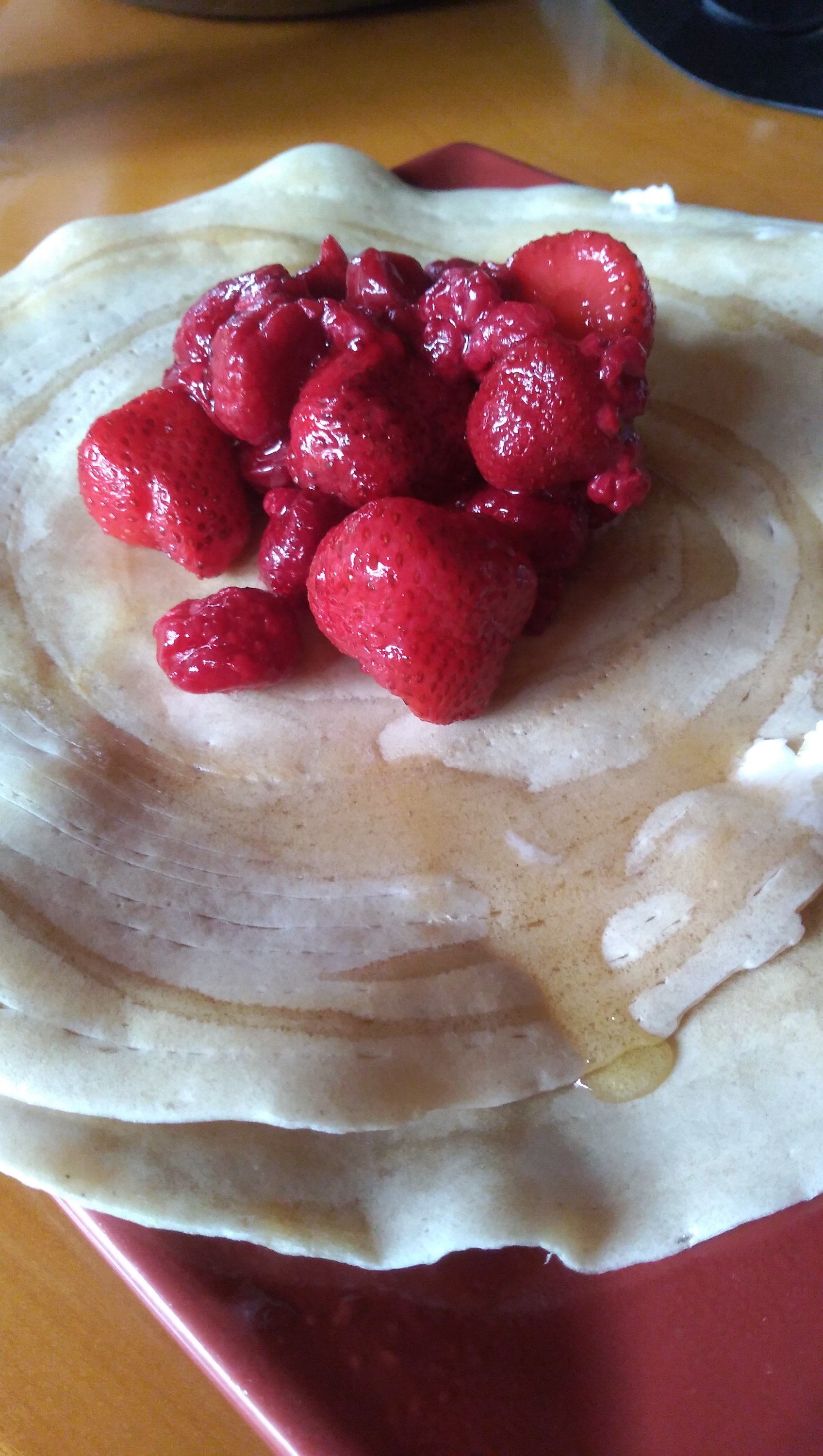 I turned the defrosted fruit into breakfast crepes this morning and the remainder of he fruit is macerating with rum and sugar to go atop a cake later. This is probably more fun than my original plan for these fruits, which was to use them in smoothies.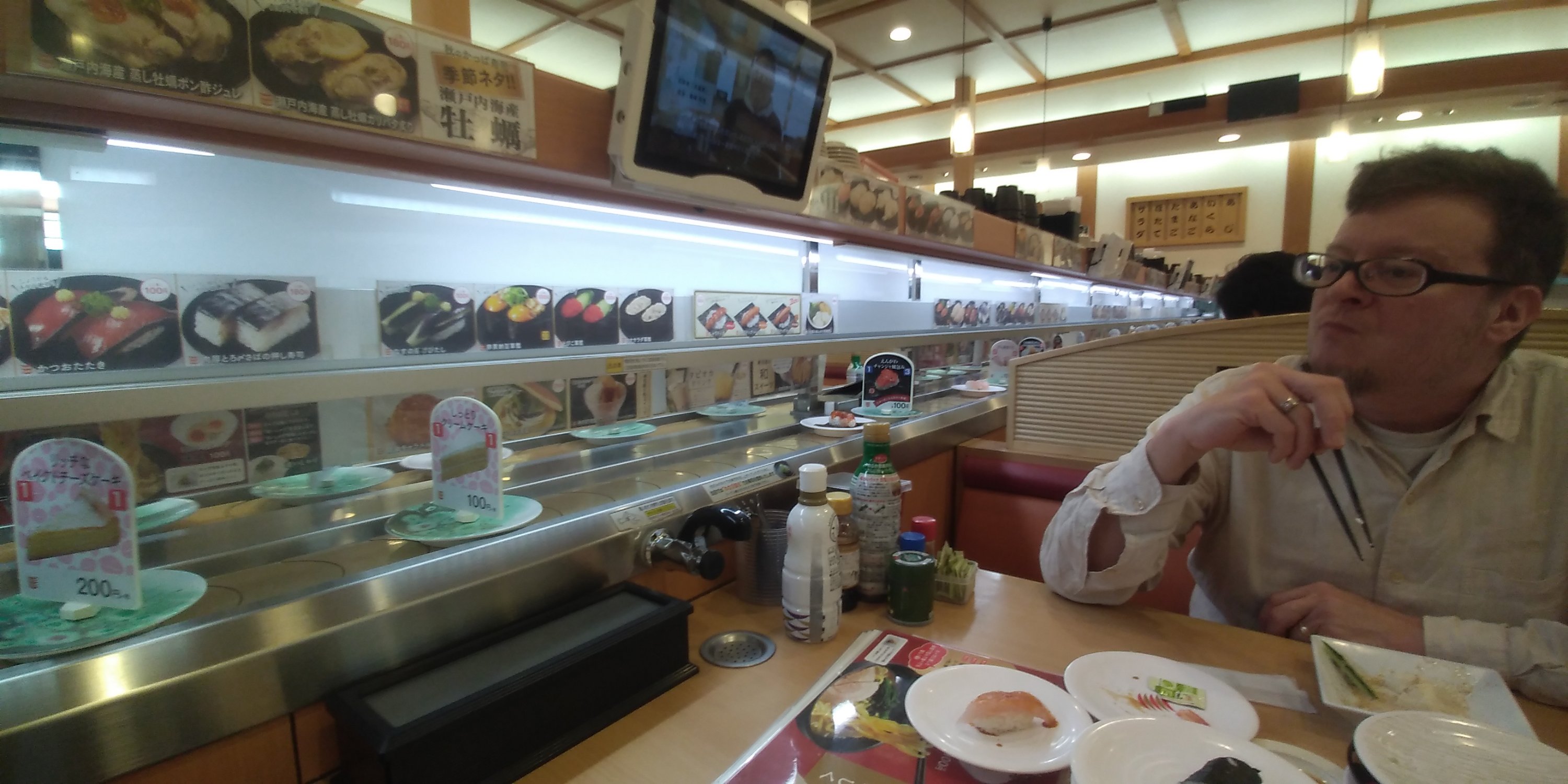 We had lunch in town – many plates of kaiten sushi – and then wwnt over to City Hall to charge our devices and do some online work. After that, a trip to the store for fresh ice, cold beer, and ingredients for dinner.
Came home to find we have cell service again! Still no power. One step at a time. TEPCO says 90% restoration by Thursday, maybe. We shall see.
And in the meantime, we will embrace the new normal, find happiness in little things, be of service where we can, and love the ones we're with.