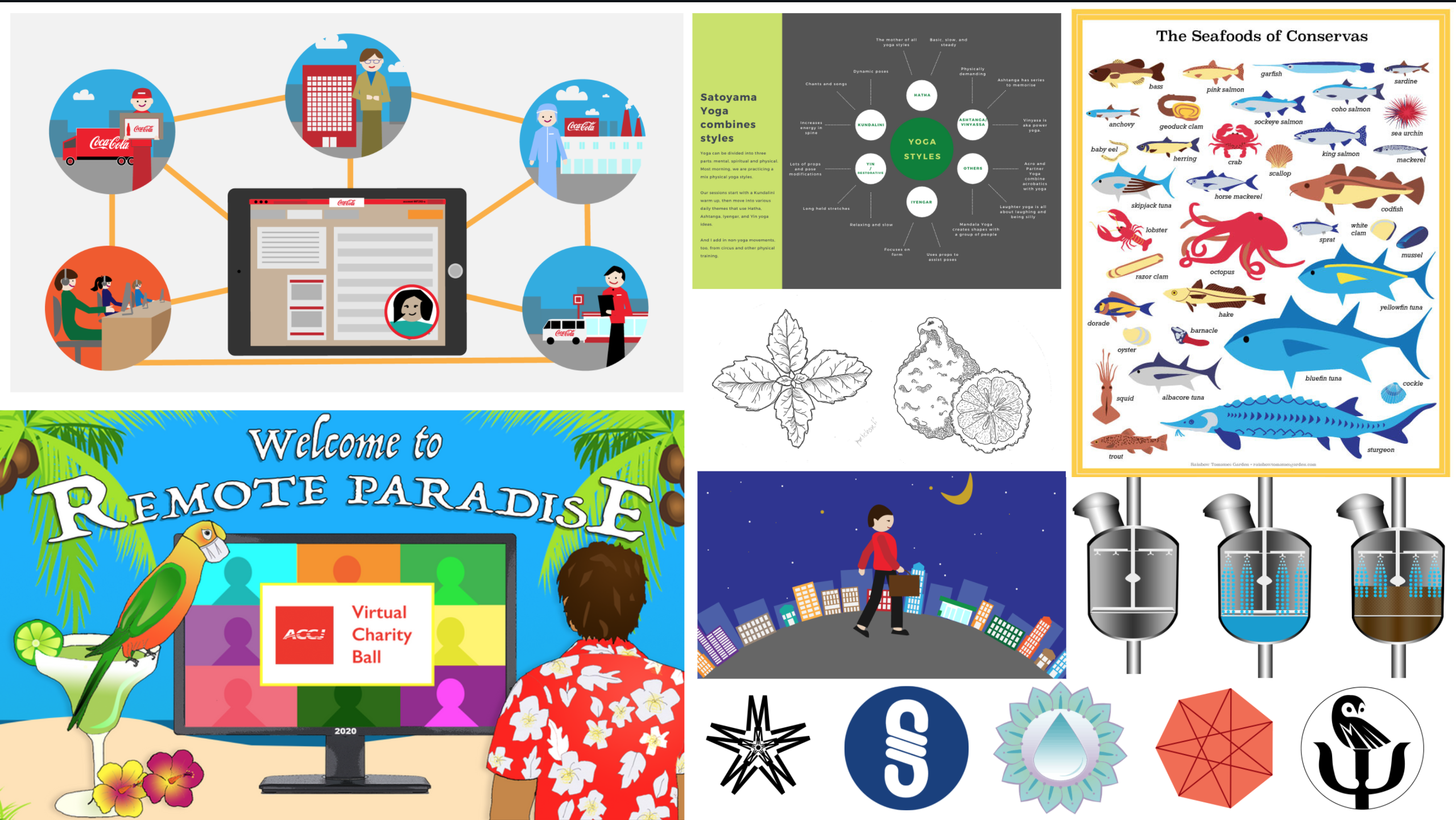 I have a long love of illustration, graphic design, and layout.  I create digital and hand-drawn illustrations for books, websites, animated videos, presentations, and print. Logos are a favorite challenge. This is a small sample of some recent projects.
Art and Relaxation Training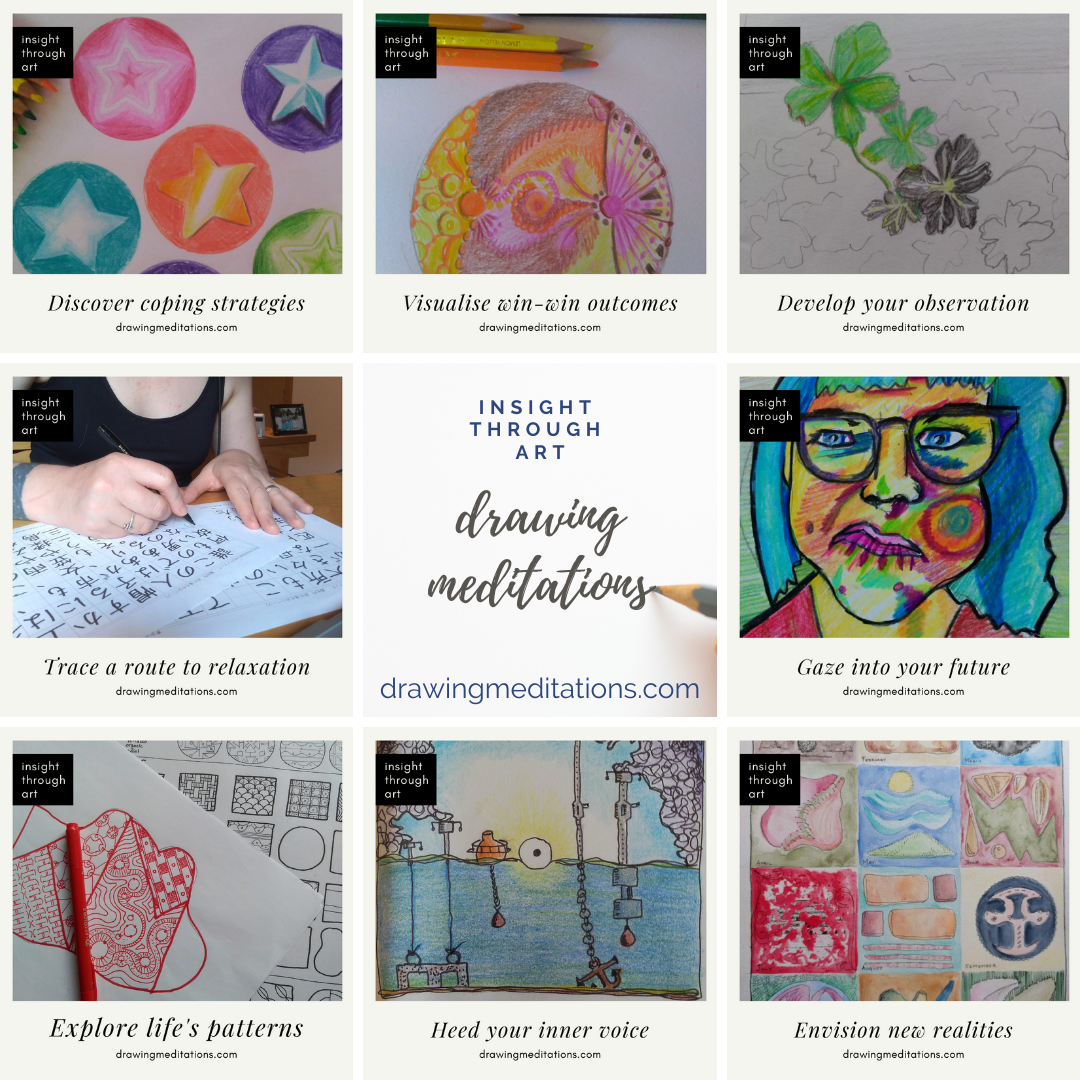 In 2020, I expanded a project from 2015: a co-created coloring book paired with guided meditations became a wider range of art and meditation topics taught via videoconference.  Visit Drawing Meditations to find out what's on the calendar now.
Curriculum Design & Development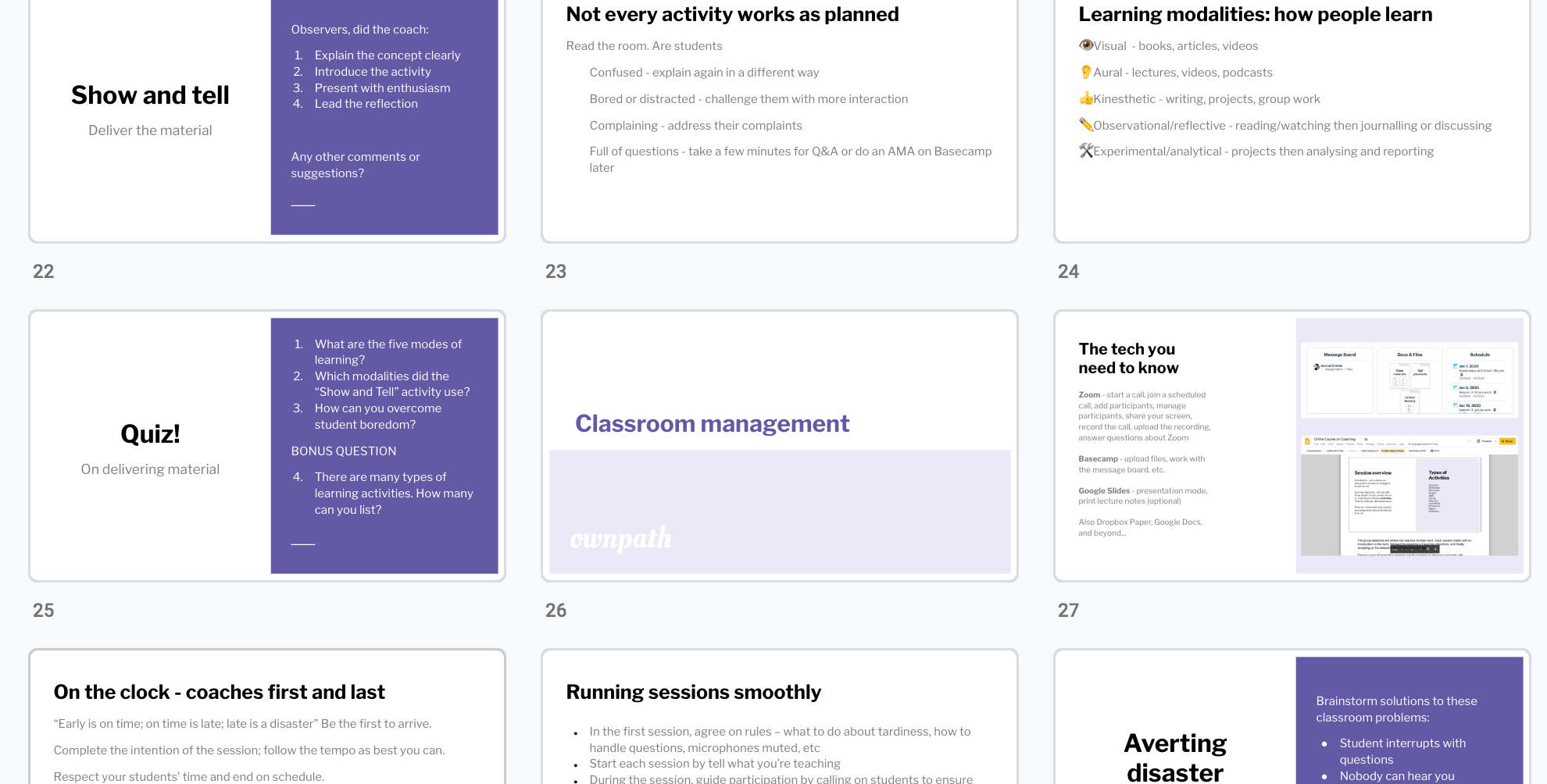 In 2019 and 2020, I worked with ownpath.xyz to develop a three-module business management course for busy design managers: Introduction to Design Management; Communication; and Project Management. The classes were delivered via video calls and online forum.
In addition, I coached facilitators during the modules and created a program for new facilitators joining ownpath.
Editing & Project management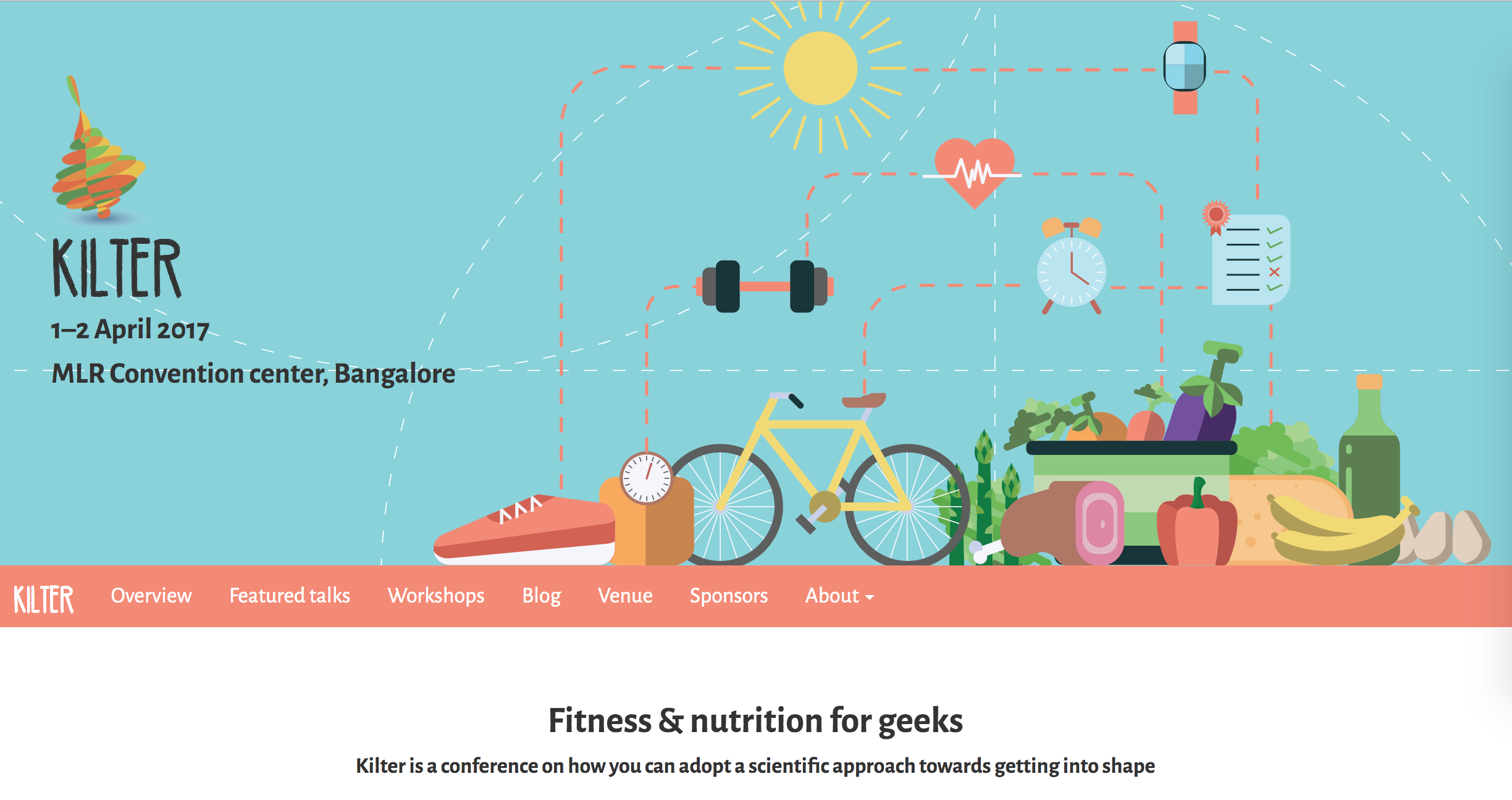 In January 2017, I joined the HasGeek team on the Kilter conference preparations. I curated talks for the two day event; then taught two workshops and ran a fitness activity station.
From March onwards, I took on the role of editor and wrote extensively for the Kilter blog on Medium, including articles on vitamin deficiency, fitness, DNA tests, and nutrition. I also developed low-carb and keto recipes and hosted in-person and online events for the brand.
This work evolved into a broader job at HasGeek, producing content & graphics, training staff, emceeing technical conferences, and supporting business planning for the media division.
Skills used:
Writing – health-related articles
Editing – managing editorial schedules, editing and approving submissions
Designing – event wayfaring, article graphics, presentation graphics
Teaching – writing, project mananagement, fitness
Performing – emcee
Organizing – event planning, project management, business systems
Translation & Native check
Walk, Eat, Shop in Arakawa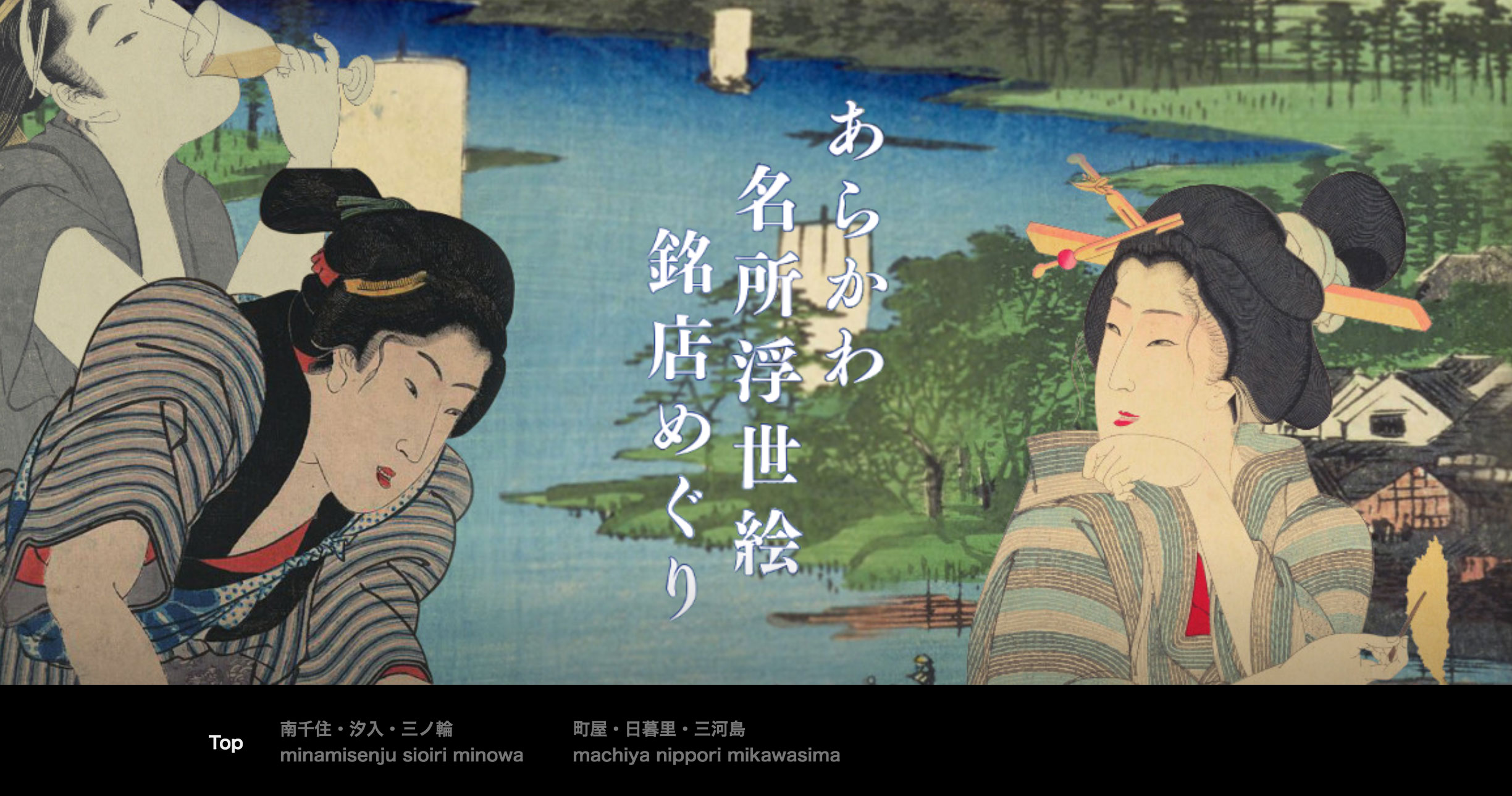 The Walk, Eat, Shop in Arakawa guides were produced by The Tokyo Chamber of Commerce and Industry in 2018 for tourists interested in both shitamachi food and ukiyo-e artwork. In addition to featuring local resturants, the guides provided historial context of six neighborhoods through the ukioy-e prints that had been produced in them. My role was to edit and wordsmith the J>E translations for the printed & online guides and in some cases, translate from the original Japanese.
Skills used:
Editing – rewriting
Translation – J>E
Project management & design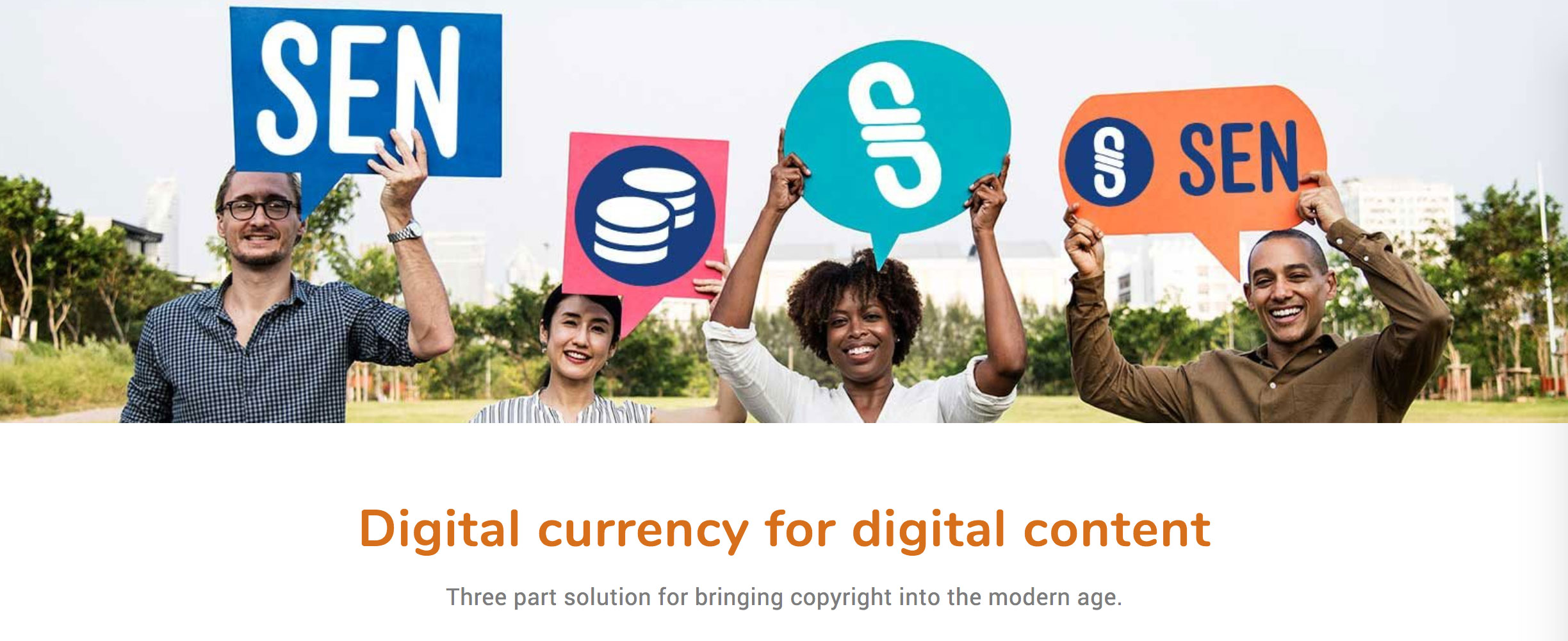 SEN.io is a copyright and cryptocurrency project launched in May 2018. I came on as a core team member whose duties included design & branding, writing technical and business documents, including a litepaper, fundraising pitch decks, and other explainers. Through early 2019, I also served as Head of GSD (getting shit done) to help keep the multifaceted business moving forward towards its goals.
Skills used:
Organising – project management, reporting & meeting planning
Designing – logos & branding guidelines
Writing – litepaper, fundraising pitches, tech specs, general articles
Scriptwriting and narration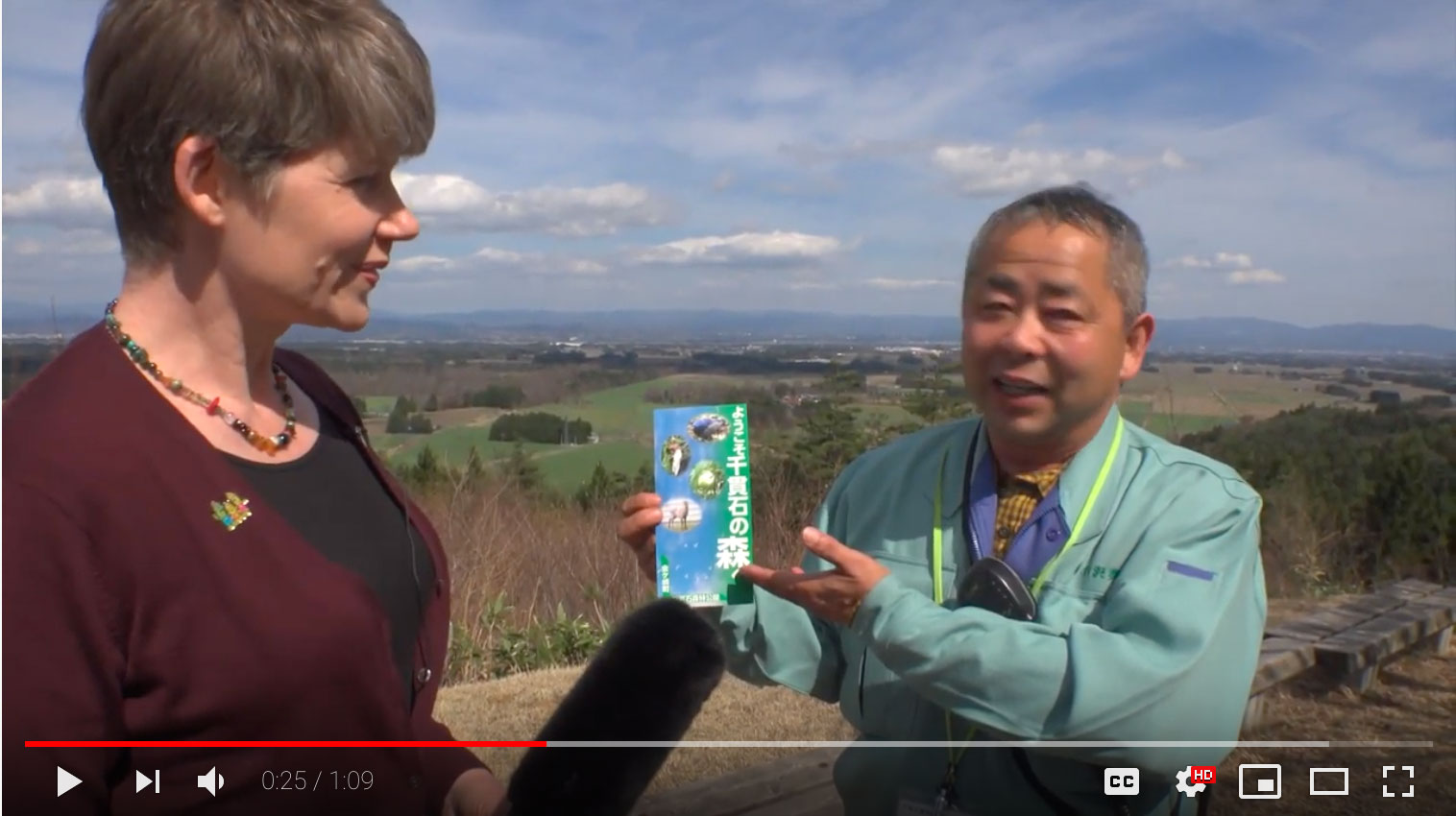 In summer 2019, Kanegasaki, Iwate, sought to improve its tourism before the Rugby World Cup. In close proximity to a World Heritage site, Kanegasaki chose to highlight some if its own heritage in a series of travel videos and articles.
I visited the area, interviewed local historians, artisans, and business owners, then wrote eight short scripts and recorded the narrations.
Skills used:
Performing – on-camera interviews, narration
Writing – scriptwriting
The Hill Sisters comprise me and my real-life sister, Jenny. We write and perform original songs that are mostly comedic with a touch of middle age irony and often weird, including Medicare Alphabet Blues, Scarf like a Gordian Knot, and I'm Not Playing Along. We have performed at eclectic venues around Pennsylvania, including Art of Recycle, UP Community Thrift Store,  Maple Farm Nursing Center, and the Wunderbarn.
Skills used:
Performing – ukulele & singing
Writing – lyrics & music